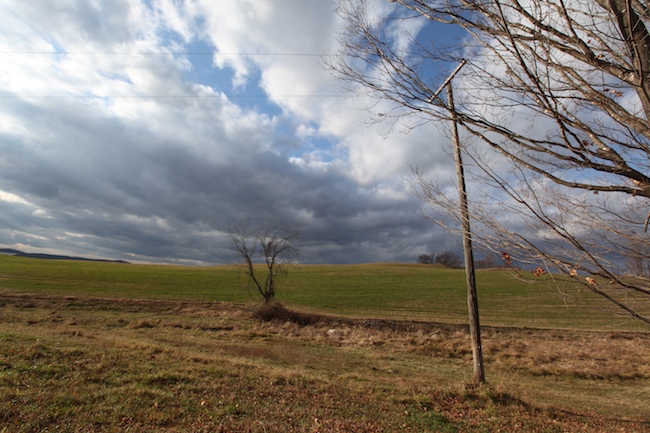 November 21, 2009 – November is coming slowly to Bunker Hill Road. Last year at this time, it had already been snowing, and was bitter cold and wet. This year is different. Last year, a cloud of fear seemed to hang over the world, and this year it is better.
Last year, I was just beginning a new relationship. This year, it is better.
___
I'm making headway on my struggle to figure out how to frame, print and sell my photos at my "Portraits Of My Life" exhibit January 9, 2011 at the Redux Gallery in Dorset, Vt. Christine Nemec came up with the idea of printing the smaller photos in standard size, and buying cheaper frames. I am also eliminating two or three of the larger photos. That will save more than $1,500 and allow us to sell some of the photos for around $200.
Today, Maria and I are going to the Rock Hill Bake House in Glens Falls, N.Y., where Maria is hanging her quilts and potholders for Christmas. Tonight, we are heading out to a Vermont Inn for dinner with Maria's mom. We had a great breakfast, arguing about the sports culture in suburbia and Sarah Palin. First, a walk.