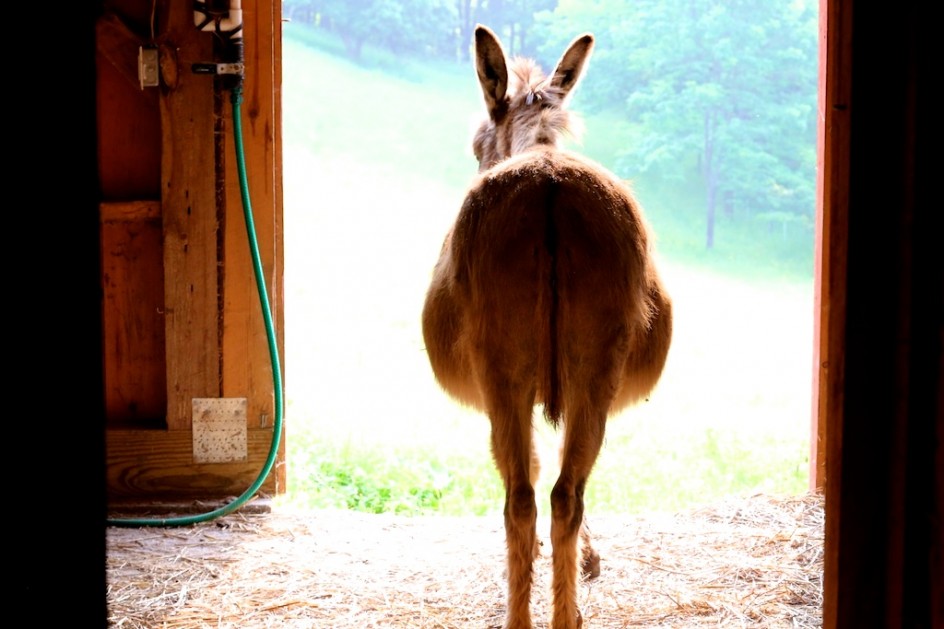 I was sitting in the pasture, pointing my camera at the light, which was playing hide-and-seek behind the sun,
when an ass came up to me, and nudged me with his nose. He said he had a poem to read to me, if I was open to it. It was cold, and I was seeking some distraction, and am always a sucker for a poem.
So I said yes, and I told this ass that I often read to my donkey Simon, and so was open to one reading to me.
The ass said the poem was from Jeladdudin Rumi. I  was surprised to hear this from a donkey. I know Rumi's poems and loved them. He was a 13th century mystic poet from what is now Afghanistan, and his master work,"Masnawi," consisted of over 60,000 poems.
The donkey spoke the poem to me:
"Out beyond ideas of wrongdoing and rightdoing,
there is a field. I'll meet you there.
When the soul lies down in that grass,
the world is too full to talk about.
Ideas, language, even the phrase each other
doesn't make any sense."
Why are you reading this to me?, I asked.
I'll take you there, he said.