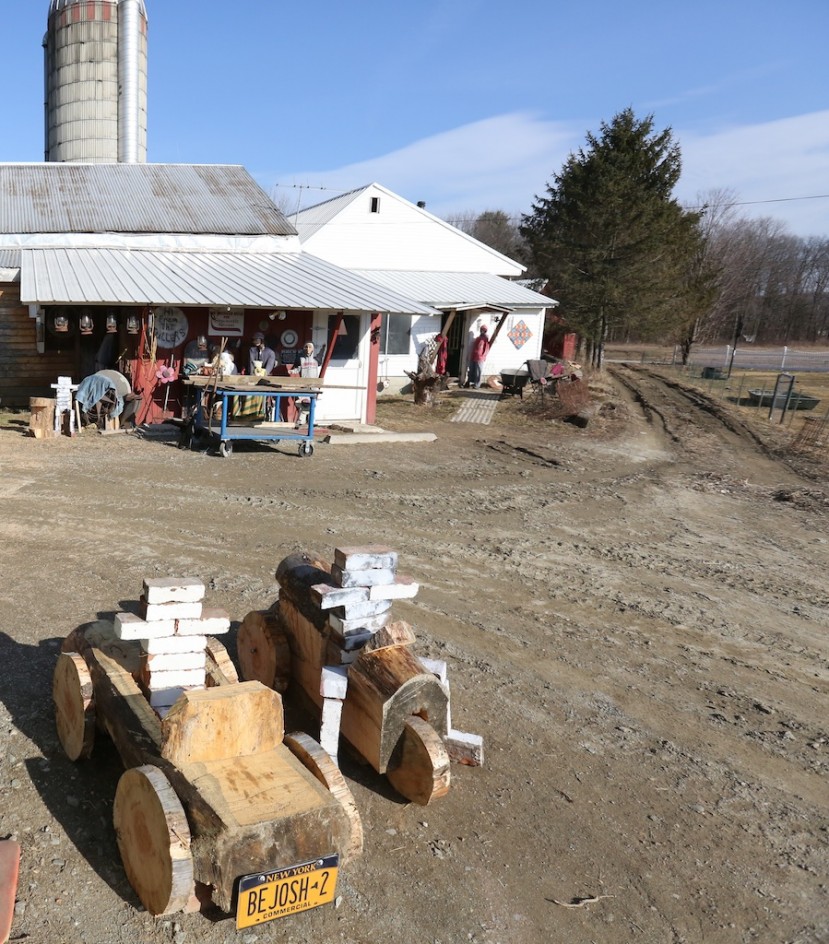 The ever-productive Ed Gulley, farmer, artist and blogger has expanded his already famous collection of "Mr. Blockheads," made from discarded bricks on his dairy farm. One Mr. Blockhead is already in my study, I took a friend to Bejosh Farm today to see them and he wants to buy one for his farm.
I was happy to see these new works out front of the farmhouse. Ed has carved up some tree trunks to give Mr. Blockhead some mobility.
These Mr. Blockheads are for sale on Ed's Bejosh Farm Journal.
The other day I wrote about the size of my penis, in keeping with the lofty tone of the presidential debates- not something I ever thought I would write, and this inspired a commentary on the subject by Mr. Gulley. He is not to be outdone. There are few voices as distinctive as Ed, and he is already a fearless writer, the kind I admire. This is not a trend I meant to launch. Ed runs from nothing.