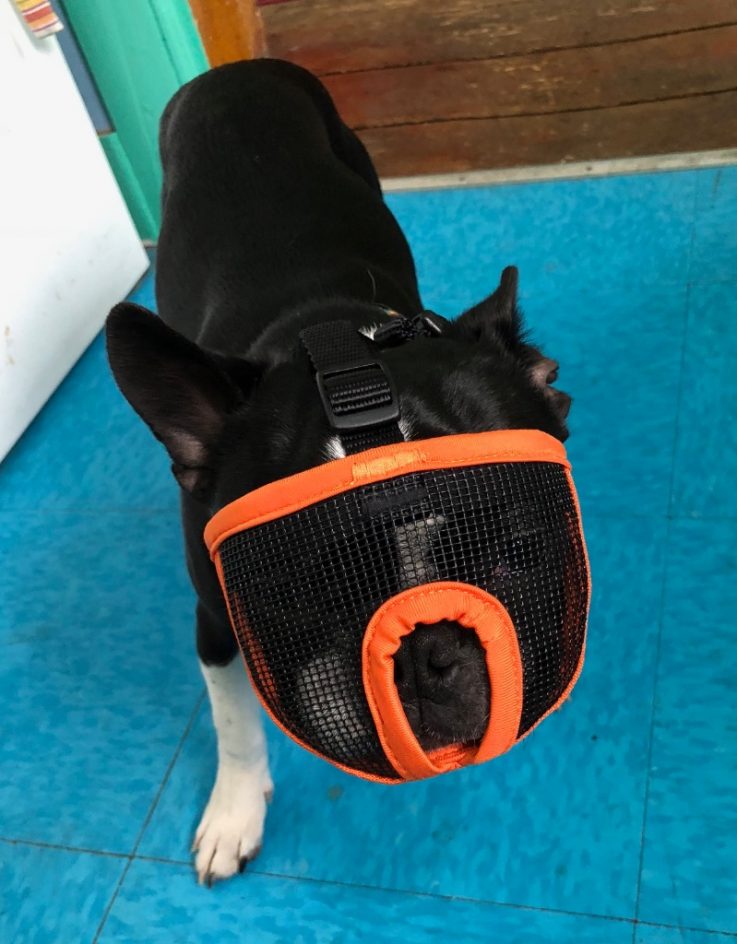 I had our own little "State Of The Dog" talk with Gus this morning, I said "listen you little warthog in a dog's body, this is a muzzle for you to wear when you are outside so you can learn to stop eating like a pig and stop throwing up all over our home? Get it?"
I am getting a lot of messages, I said, pointing out that with this muzzle you are looking more and more like Hannibal Lecter, so I might change your name to Hannibal  Wulf-Katz. Get it?
I think he did. We'll see. He does look a bit like Hannibal Lecter.