My meditation class at the Mansion doubled this week, we willed half of the dining room. We had a 10 minute guided/silent meditation, and an open and wrenching talk afterwards.
There is so much going on inside the heads and spirits of this people, I think meditation is already helping some to go inward, think about their lives, talk about them.
There is very little real discussion in assisted care about the issues they most care about – family, sickness, death. Nobody has time. I do.
We talked about all of those things in the minutes after the meditation.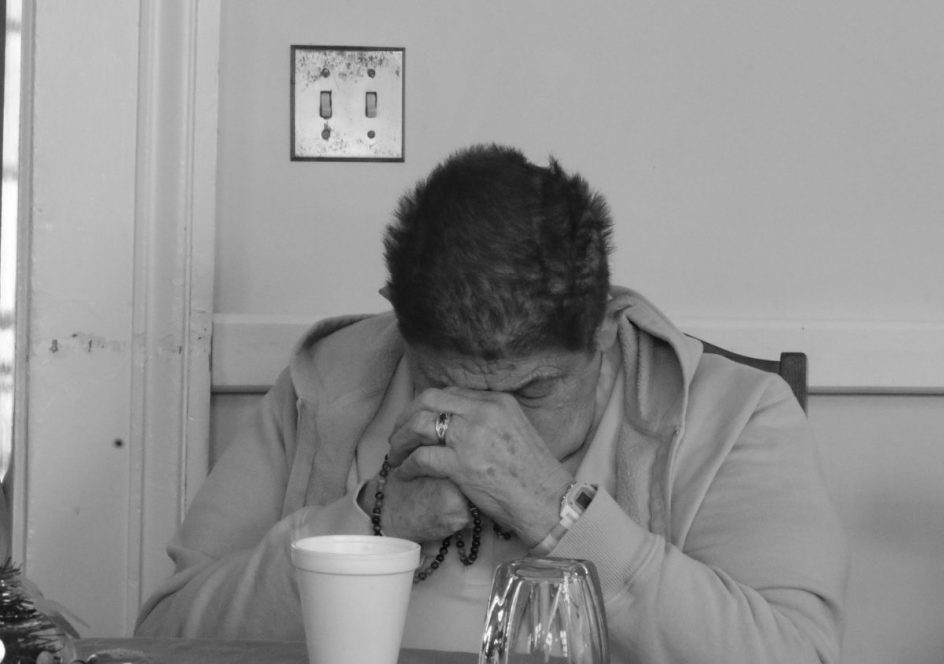 The meditation quieted them, and they are rarely all silent. They were listening carefully to me, asking questions. Suddenly, I see this is an important time, for them and for me. I asked for their permission to take a few photos, they all said yes, they wanted their families to see, they wanted a record.
You can read more about the second meeting of our class here.
I think a big door has opened in my work at the Mansion. When I left, almost everyone in the room thanked me and asked when I would be coming back.