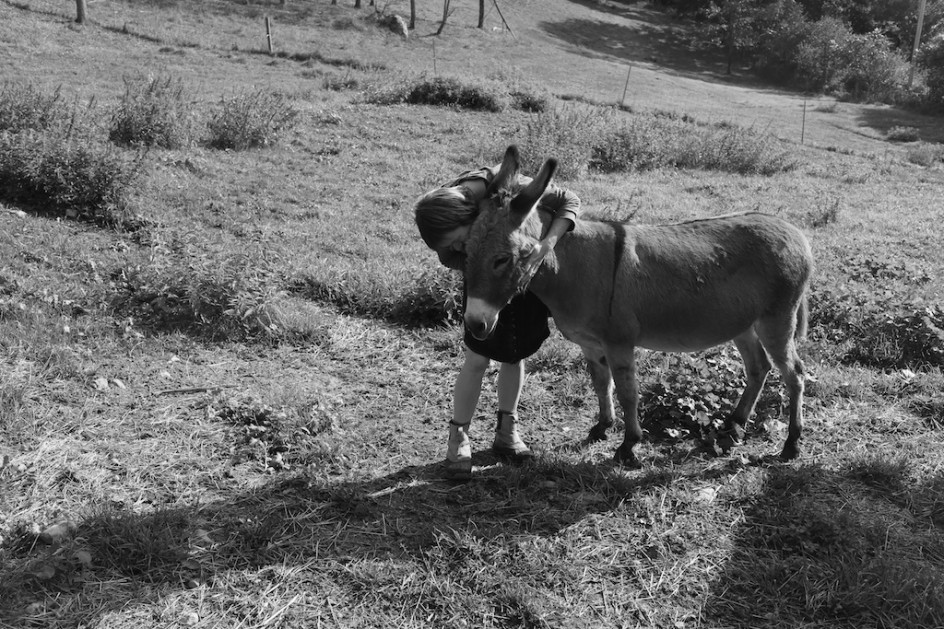 I sometimes think of my life  – as life – as a bobbling ball, tossed from an ocean liner on a vast and changing sea. I think of myself as bobbing along, engulfed by one wave, then another, then by winds, hot sun, roiling wakes, maybe bumped by a whale or two, or nosed by a dolphin. Sometimes the way is anger, sometimes fear, sometimes money, disappointment, disenchantment, by sore knees and angry people. But the bobbing ball always seems to pop up, too small to be overwhelmed by a big ship, too light to sink, too small and agile to be shattered by a giant wave or smashed by a huge fish.
There are moments of great calm, still waters, beauty and peace, but they are only part of the bobbling ball's life, and they do not last very long, beset by storms, tides, moons, big ocean liners, schools of fish, heavy winds. I see other bobbling balls and I ask them if they have found the place that is always calm, always steady, always peaceful, and I feel they are laughing at me. There is no such place they say, no such life. Nothing is permanent, no peace lasts too long. There are only patches of calm, episodes of peace, it is never static, never still for long.
It rolls and bobs and rolls along, and then one day gets to shore. Crosses to safety. Finds its place. My challenge is to find my place, there are so many things that challenge it, so many waves that threaten it, so many hurt and wounded and damaged people stirring the waters. This is the spiritual life, isn't it. To cherish the calm, find the beauty, keep the faith, stay k on top of the waves, to roll with them, to find my place.
Perhaps, when the bobbling ball finally rolls ashore, then it will find that soft spot in the sand, that safe place. But an old bobbling ball whispered to me once, far out at sea, that when this happened to him, a great storm blew in and swept him out to sea, and he began his journey all over again.