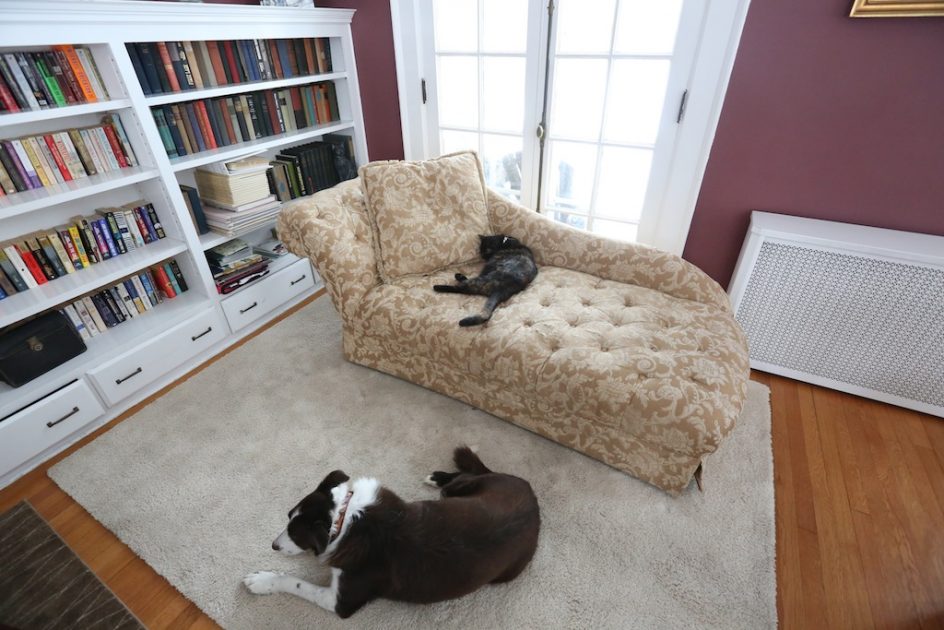 Brenda wrote me this morning, she wanted to offer thanks for the Geranium Garden at The Mansion, she called the garden "another nurturing event."
The post about the garden, she said, "reminds me of the process employed by The Eden Alternative to "nurture our elders in the hope of preventing loneliness, helplessness and boredom."
In a culture that typically views aging as a period of decline, the Eden Alternative philosophy asserts that no matter how old we are or what challenges we live with, life is about continuing to grow. Elderly care is not a one-way street, but rather a collaborative partnership.
It is easy to dismiss the elderly as incompetent or failing. They are rarely called upon the find their creative spark or grow and change. Like anyone, they need encouragement and support of the idea that they have contributions to make and skills and friendships to develop.
Brenda's message struck a deep chord with me, because my goals in the Mansion work are to address questions of loneliness, helplessness and boredom, three problems researchers who study the elderly are almost always present in assisted care and nursing home facilities.
At the Mansion, there is an unusual atmosphere of loving and listening by the staff and administration.
The residents often tell me they feel safe and comfortable there, and heard. That is not always the case in assisted care facilities, the elderly are often simply warehoused out of sight, shunted from one doctor to another, left to die where nobody can see them.
Loneliness, boredom and helplessness are characteristics of the elderly, even at the Mansion.
It is of course, a lonely experience to leave everything you know and love – family, friends, pets – to live only with other elderly people at the edge of life.
Like refugees, people lose everything when they move to Medicaid assisted care, and begin the process of building their lives anew, and with little chance for fulfillment and self-awareness.
Loneliness was the primary reason I asked the followers of my blog – now known as the Army Of Good – to write letters and send messages and  photographs to the residents, so many of you have made real and powerful connections to them. They talk about their friends from exotic places like Ohio all of the time, they eagerly sit down and read your letters and think about them and talk about them.
To some extent, the letters have eased the residents sense of loneliness, they see that there are people who care about them, write to them, and get to know them. This is a powerful antidote to loneliness, even for the residents who can't, for various reasons, respond (you can write the residents c/o The Mansion, 11 S. Union Avenue, Cambridge, N.Y., 12816.)
The second challenge I have undertaken is the ease the boredom that comes from living in a regimented a scheduled and somewhat regimented facility. There are activities every day, and they are diverse – puzzles, painting, writing, poetry, games, drawing – but there is only one Activity Director and more than 30 residents. They have considerable time to fill on their own.
This is one reason I have proposed that we fund a series of outings, to bring the residents out into the world and into contact with their communities. We are also working to bring more outsiders into the Mansion. I have seen the power of the letters and the holiday decorations and the very personal gifts.
The most successful outing I've seen was the boat ride on Lake George, N.Y.. The residents loved getting out in nature, dancing, looking at the beautiful coastline and gorgeous homes. They enjoyed the Hubbard Hall Christmas breakfast, they loved watching children perform, they love coming to our farm and seeing our animals, and seeing Red work with the sheep, or going into Maria's studio to learn to draw.
The more they get out, interact with the other world, see different kinds of people, the more energized and the less bored they are. They talk about their outings for days and months, they bring back memory and meaning to them.
Helplessness is a subject I have not yet tried to tackle, and probably won't. Helplessness is about being unable to control one's life, and that is beyond my scope and ability. America's system of caring for the elderly promotes helpless and despair.
Between government regulations, insurance companies, pharmaceutical corporations and the health care system, the advanced elderly have almost no control of their lives. Modern medicine can keep them alive longer, but it does not even attempt to address quality of life or the reality of helplessness.
The Mansion staff sees this as clearly as I do, even more so. The residents live in a bureaucratic and Kafkaesque netherworld of hospitals, nursing homes, rehab facilities, regulations and rules. Their health care is determined by insurance companies, and the skyrocketing cost of medications and the stringent rules that dictate their care and doctors who refer them from one place or another..
The elderly are shunted from one hospital or nursing home to another, and given no real say in how they wish to live or end their lives, sent into one surgery after another, and no one at any point ever asks them how they wish to live, or to end their lives and leave the world.
Studies have shown that on average, the last six years of the lives of elderly people are marked by pain, illness and decline. No one ever talks about this, or offers the elderly any real choices about how they wish to end life. After all, it is their life, and the residents tell me all the time that they do not wish to live forever, be a burden, get hooked up to machines, or suffer for years.
The sad truth is that this is how elderly people die, and no one wants to do much about it.
No one listens to them, or has the freedom and encouragement to help them make these decisions.
I believe that the Army Of Good and I have been successful to some degree at easing loneliness and boredom. We have worked hard to bring a sense of nurture and life the to the residents – Gus, Red, the new cat Summer, the Geranium garden,  a book of stories and a poetry book.
We now have a steady stream of outings planned, especially after the cold weather. Brenda reminded me to write about the  fact that our work with the Mansion residents has a purpose and a focus: to ease loneliness, to avoid boredom, and I would add, a third: to promote dignity.
No one at the Mansion should ever want for clothes, they should never suffer that loss of dignity.
As for helplessness, the challenges and struggles of the elderly don't really seem to be on anybody's urgent list, certainly not in Washington, there elected officials are on fire to cut benefits for the elderly in assisted care even more.
Thus, to help the elderly also means taking on the entrenched and protected insurance companies and pharmaceuticals. At the moment, there are no politicians brave or caring enough to do that.
We do what we can, and that is a lot an it matters.  We do the best we can for as long as we can. Thanks for your support.