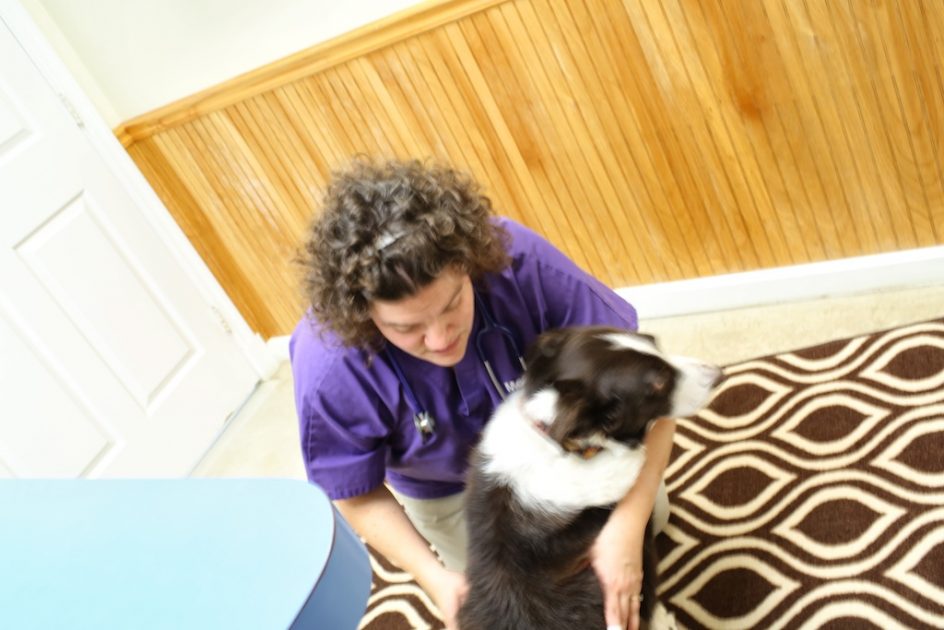 Dr. Fariello told me this morning that Red has lost more than 50 per cent of his sight in his right eye, and 20 per cent in his left eye due to cataracts which are expanding.
We've known he has cataracts, but they have expanded rapidly over the last six months. I've noticed some confusion when Red is herding sheep, he doesn't appear to be seeing everything on the right side, there is some hesitation.
He also sometimes has to grope around to find a treat, he doesn't always see it. At the moment, there is nothing we can do about it, it won't affect his therapy work at all, but we may have to curtail some of the sheepherding. Have to figure it out. More tests next month.